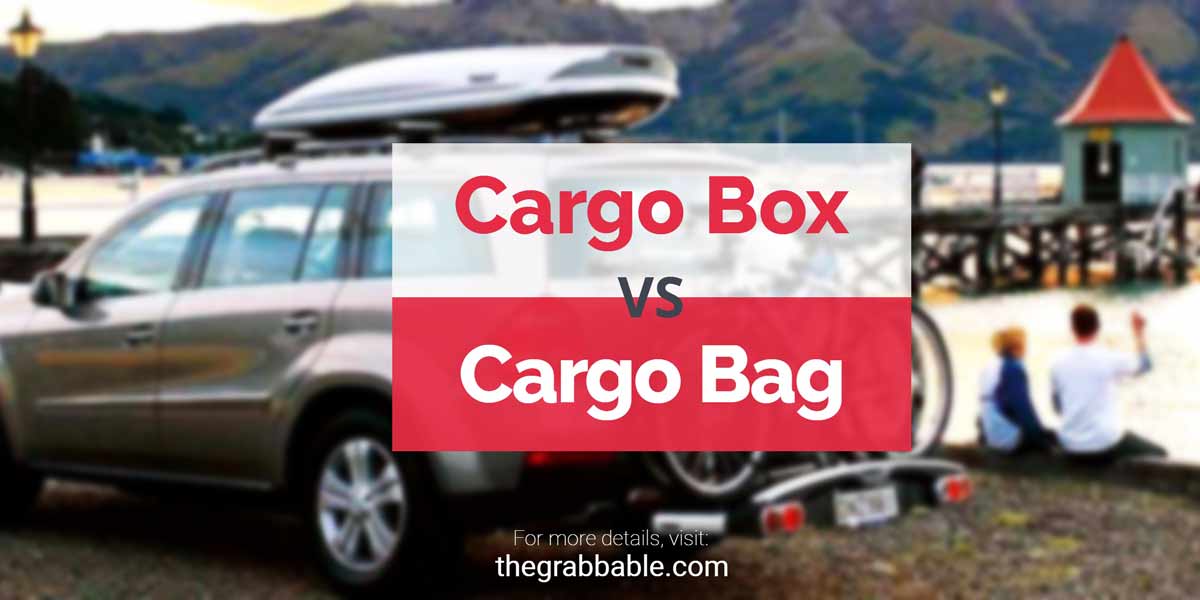 Cargo Roof Box Vs. Cargo Roof Bag – Everything You Need To Know
Many people are confused about whether they should choose a cargo box or a cargo bag. Are you one of those people? If yes then you are in the right place.
In this article, I am going to break down the difference between cargo box vs cargo bag. Though both have great advantages, however, depending on your use, you can pick one. When I will compare, it will be easier for you to choose between these two and make a decision quickly. Also, this will help you not to take the wrong decision which you will regret.
So let's have a look.
Cargo Roof Bag
A roof cargo bag is a great thing that can improve your hauling ability. Some bags are there that have the ability to provide storage of up to 18 cubic feet. These kinds of bags make create plenty of places for you inside the vehicle.
Now let's talk about the benefits you are going to get from the cargo bags. The key benefit, I think, of the cargo bags is that when the bags are not used, you can fold the bag flat and put the bag in a tight space.
In addition, these cargo bags are easy to use and install. And most importantly, you need no roof rack that will enable you to be on the road in a very short time. Moreover, the best part for which people like these cargo bags is that they are very much affordable relative to the other bags.
Of course, you will have no hesitation buying these types of cargo bags when you will hear that these bags have weather protection as well as security at this affordable price.
Cargo Roof Box
The best way to enhance the storage of your vehicle with great security is by installing a cargo box. These roof cargo boxes protect your gear with its hard and strong plastic shell.
You can compare the cargo boxes with a trunk. Like the trunk, the cargo boxes keep your gear with great protection from the heavy weather as well as moisture. Not only heavy weather, but these cargo boxes also have the ability to protect the gear from impact.
In addition, the thing that makes the cargo boxes more secure is its locking mechanism.
The Differences Between The Cargo Bags vs Cargo Boxes
Before making any conclusion, we need to know the differences between the cargo box vs cargo bag or the roof box vs roof bag. Without knowing the differences, we cannot decide which one is better for us.
Though both of the bags and boxes are good, there are some differences.
The cargo boxes are good for enhancing the storage space of your vehicle and it works with or without the roof rack. That means no matter you have installed a roof rack or not, you can use the cargo bags. On the other hand, cargo boxes do not work without the roof rack.
The cargo bags can provide up to 18 feet of space whereas the cargo boxes can provide you a space of up to 21 feet. So if you need more space, then you can go for the cargo boxes.
When it comes to security, cargo boxes are certainly one step ahead of cargo bags. As I previously mentioned that cargo boxes as a locking mechanism and also have a strong material body. On the other hand, the cargo bags do not have that much security. So for better security, obviously, cargo boxes are a better option.
When not to use, you need to store the bags. In that case, you can easily store the cargo bags since the cargo bags have the ability to be folded flat. On the contrary, there is no chance that you can fold the cargo boxes. So for storage, cargo bags are good.
And lastly, we need to talk about the money, right? Yeah, right. In that case, you have to spend a little bit more money if you want to take the cargo boxes. So if you want to save your money, then you can go for the cargo bags. However, the cargo boxes' price is not high at all, just a bit higher than the cargo bags.
Final Conclusion- Which One Is Better?
What do you think? Which one is better?
If you ask me the question that which one is better and which one should you select then I must say that it depends. Why? Why not a specific one?
The reason is simple. I don't know what sorts of instruments you want or need, or on what purpose, you are going to take the bags or boxes. But let me help you.
If you want a simple thing that will enhance the space of your vehicle, and if you don't have any valuable things that might be stolen then you can go for cargo bags. These will provide you with good space and security from the weather. Also, it is less expensive.
And if you want secure bags, that will protect your things from impact, dust and heavy weather, that will protect the things from easily being stolen, that will provide you more space and lastly, if you are ready to spend a little bit more money then you can go for cargo boxes. These will protect your things and also provide you with a great space.
If you are looking for the best rooftop cargo carriers and could not find which one to pick then do not worry, we listed down the best ones among them.
Please do not hesitate to contact me if you need further information.
Stay tuned to know more about automotive and gears at thegrabbable.com. Ride Safe!
Summary
Article Name
Description
We need to know the differences between the cargo box vs cargo bag. Without knowing the differences, we cannot decide which one is better for you
Author
Publisher Name
Publisher Logo